CONIFERS THAT GET YOUR CASH REGISTERS RINGING
Our conifers get cash registers across Europe ringing. The combination of a beautiful product – compact and attractive, with a fresh bright colour and full growth – and an attractive price point works like magic. Conifers in small pot sizes (up to P9/P11) are ideal for mixed trays and arrangements. Ornamental products, decoration during the festive season, indoor or outdoor table decor, or a growing gift. Ideal as a permanent part of your assortment or as a promotional item.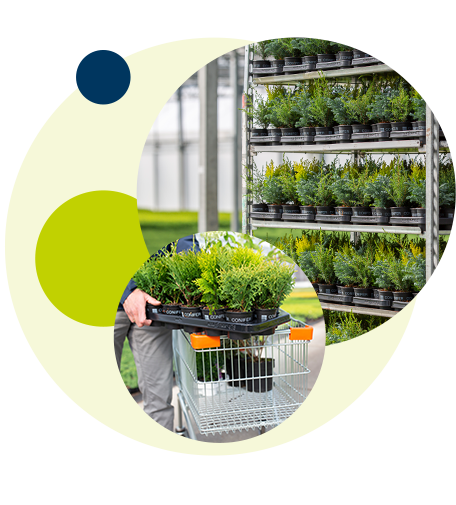 DEMAND-DRIVEN
conifers all year round, and with short lead times too. If you suddenly come up with a promotion and want to have your shelves full within just a few days, we're the supplier for you. Thanks to our wide assortment, we're able to be flexible in implementing your promotions. We deliver the products to you ready for sale, in clean pots or trays, and with your price sticker attached. Meeting demands together.